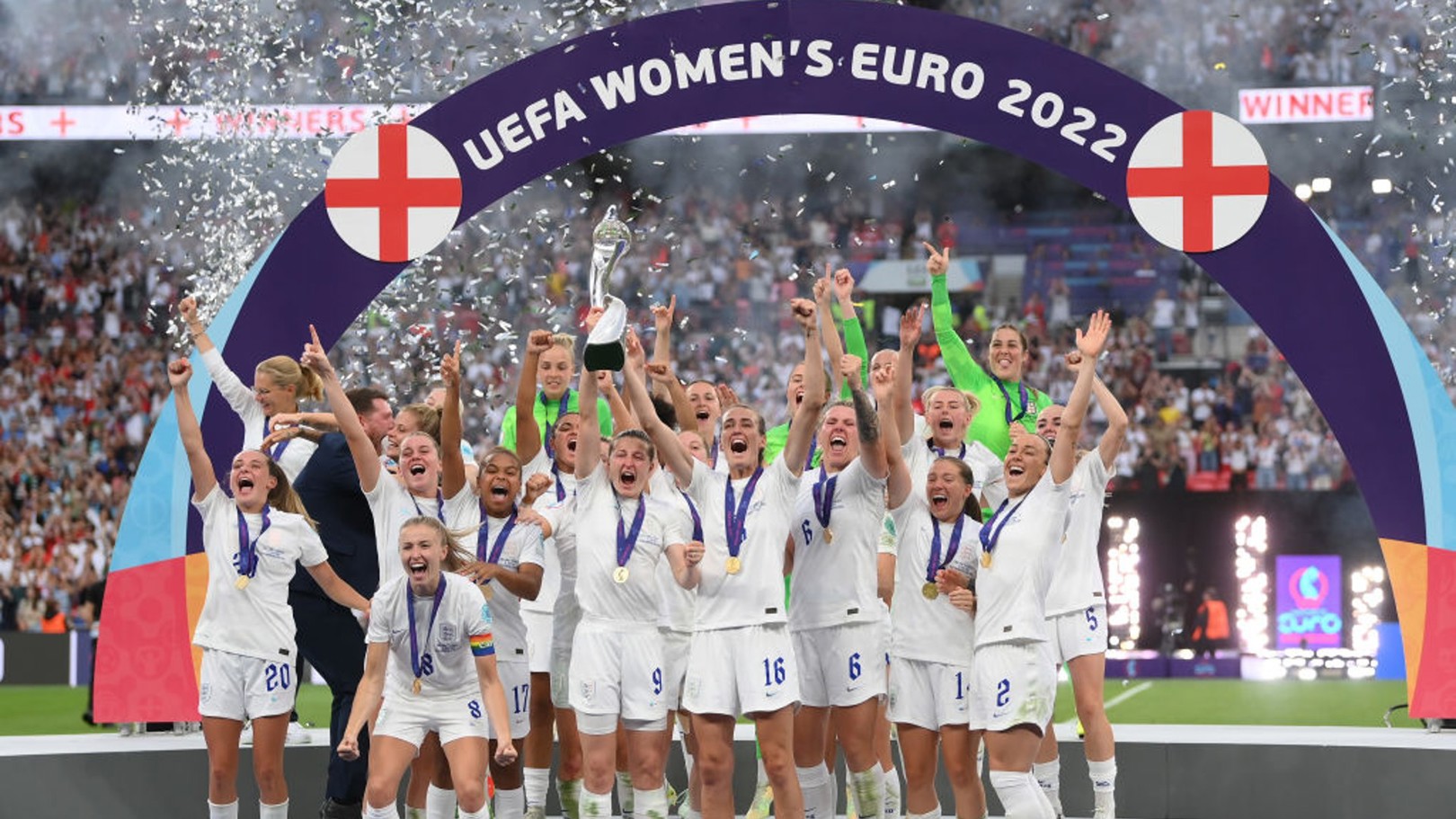 Good morning folks! A day of much rejoicing Chez Fay.
Not only have the Lionesses won an historic victory which reaches so much further than one match, one championship, but I've also sent off my latest manuscript to my publisher (phew!).
And, if that were not enough, it's the school summer holidays! So for the next few weeks, while I am being a bag-holder and provider of snacks at Alton Towers, a driver-though of safari parks (duct-tape the wipers before entering the monkey enclosure) and a gawper-at of botanical gardens and arts-and-crafts buildings (sans teens!!!!) The Reflectionary will have a slimmed-down appearance.
You will still have your weekly liturgy resources (if nothing else, they are such a delight to write) plus any other tasty tidbits I find in my travels.
PS. For readers in the UK, today (1st August) is Yorkshire Day. If Yorkshire were a country, they would have finished 18th on the Tokyo 2020 medals table, and rank just below Greece in world GDP. So, happy Yorkshire Day!
Blessings

Links for this week's resources
---
Liturgy Resources for Proper 14
Isaiah 1:1, 10-20, Hebrews 11:1-3, 8-16, Luke 12:32-40
Confession and Absolution
Hear the word of the Lord through the prophet Isaiah:
Wash yourselves and be clean!
Get your sins out of my sight.
Give up your evil ways.
Lord, have mercy.
Lord, have mercy.
Learn to do good.
Seek justice.
Christ, have mercy.
Christ, have mercy.
Help the oppressed.
Defend the cause of orphans.
Fight for the rights of widows.
Lord, have mercy.
Lord, have mercy.
"Come now, let's settle this,"
says the Lord.
"Though your sins are like scarlet,
I will make them as white as snow.
Though they are red like crimson,
I will make them as white as wool.
Amen and amen.
Amen and amen.
May God, who is rich in mercy,
wash us clean from our sins
and raise us to new life in Christ
That we may live in the power of the Spirit
to his praise and glory.
Amen and amen.
Blessing and Dismissal
May you know your Father's good pleasure to give you the kingdom.
May your heart and your treasure be in heaven.
May you look forward to the city that has foundations, whose architect and builder is God,
and may you know the assurance of things hoped for, the conviction of things not seen.
And may the blessing of God – Father, Son, Spirit – rest upon you
as you live your life in him.
Go in the strength that God provides,
and be joyful.
Amen.
Isaiah 1:16-18 (NLT) Holy Bible, New Living Translation, copyright © 1996, 2004, 2015 by Tyndale House Foundation. Used by permission of Tyndale House Publishers, Inc., Carol Stream, Illinois 60188. All rights reserved.