Wow!
I mean, just, WOW!
We've recently had our 60,000th view on The Reflectionary this year. A-sixty-mazing-thousand! With more than that again via Facebook, plus all you good folks on the mailing list etc,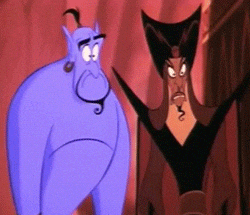 I reckon we're looking at a 2018 audience of around 150,000!
Jaw. Hits. Floor.
You are an amazing bunch of people! Thank you! And look at that map – we have readers in every continent except Antarctica! Amazing! (Too many exclamation marks, do you think?)
To be honest, it's a little scary. That's enough people to pack more than ten large churches every Sunday. Eeek! That's quite a responsibility.
Who am I to be speaking to so many people?
But it's so great when I get comments back like, "I think that's my Christmas sermon sorted!" or "Perfect, just what I needed, thanks." You have no idea how encouraging it is to get feedback from you lovely folks telling me how you've used my material. I'm so pleased that the stuff I write is being useful in your ministries.
Because you are the folks who are important – all you folks working in schools, churches, youth groups, families, communities and everywhere. If The Reflectionary has made your job a bit easier, then that's my job done. All my material is provided for free, for the benefit of those working for God's kingdom. Without you, this would be pointless. So thank you. And huge especial thanks to you fab people who support this ministry financially. You are helping me to continue to provide free resources – it's great to have you on my team. Thank you!
And this year we have welcomed a new team writer: the amazing Richard with his beautiful and inspiring Look, See, Pray posts. If you love them as much as I do and want more, you can pop along to his blog and catch all of his insights at lookseepray.com
Looking forward to loads more good stuff in 2019, and may God bless us all richly as we work together to serve him,
love